General info
The Golden Temple is one of the most revered religious sites in the country. Traditionally known as the Harmandir Sahib or the temple of Hari, the Supreme God, the temple gets its name from its gold plated structure. Most people take up Amritsar Tours just to visit this holy place. The shrine is magnificent and exudes an air of spirituality. The holy Guru Granth Sahib is housed here. The pond inside the temple complex is also sacred. A dip in the pond is necessary before entering the temple. Golden Temple Tour is a must in a lifetime for everyone. Amritsar tours take you around other famous places in Amritsar too. Visit the historical Jallianwala Bagh and the beautiful Durgiana Temple in Amritsar too.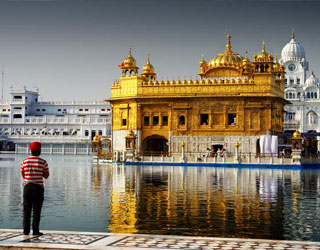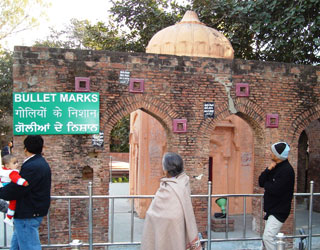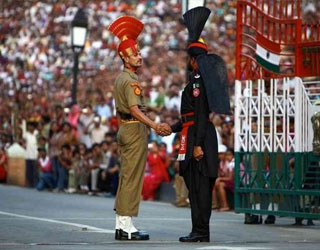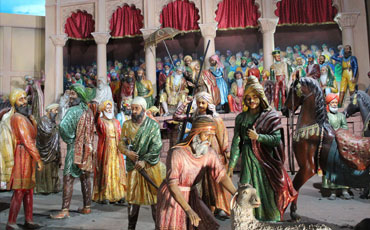 Day 1: Arrival Amritsar
Arrive Amritsar airport/railway station, meet our representative & transfer to the hotel. Amritsar - home to the Golden Temple and now a Portal for the Punjab and Sikh Community. Literally meaning "holy pool of nectar" is the spiritual and cultural centre of the Sikh Religion. The Golden Temple, also known as Sri Harmandir Sahib was initiated by the fourth Guru of Sikhs, Guru Ramdas Jee and completed in 1601 by his successor Guru Arjan Dev Jee.
Then, visit Jallianwallah Bagh. This historical area is known for the massacre commissioned by General Dyer, during the British Rule. In the evening, visit Wagah border. The guard changing ceremony every evening in the India- Pakistan border is the highlight of the area. By late evening, you return to the hotel room for overnight stay.
Evening visit Wagha Border – International border between India & Pakistan. Return to the hotel for overnight stay at the hotel.
Day 2: Amritsar (Return/Dropping)
After breakfast, check out from the hotel and proceed to shop in the local markets. Later get transferred to the railway station to catch the train back home.
Book Amritsar 2 Days Tour Package